REGISTERS AND DATA
REGISTERS AND DATA
ESMA fulfils its mission to enhance investor protection and promote stable and orderly financial markets by facilitating access to relevant registers and statistical data for market participants, regulators and the general public.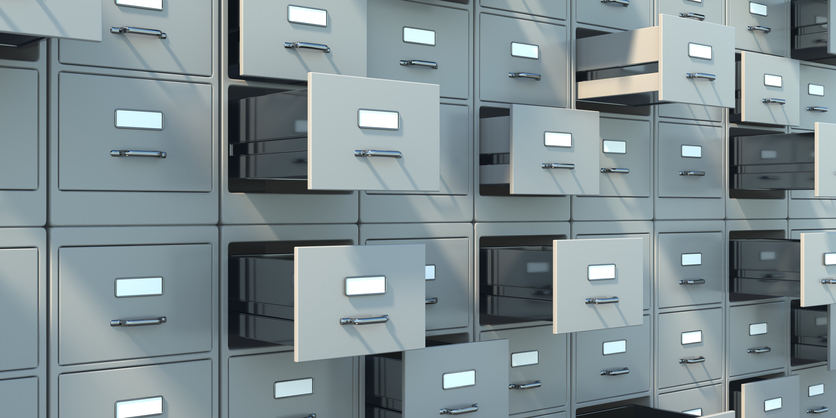 This section provides references to the registers and financial market data that ESMA compiled on the basis of notifications and data provided by the relevant national competent authorities (NCAs) and information collected through ESMA's supervisory activities.
A dedicated ESMA Registers portalis also available, and provides tailored search tools.
Please note that from 30 November 2020 onward the PROSPECTUS NOTIFICATION PORTAL, implementing Regulation (EU) 2017/1129 of the European Parliament and of the Council of 14 June 2017 (the Prospectus Regulation), is replacing the former register of prospectuses under Directive 2010/78/EU (OMNIBUS). The former prospectus register was updated for a last time on 24 November midnight.
Database/Register

Description

Benchmarks Regulation

Benchmark administrators

Database of benchmark administrators

Third country benchmarks
Database of third country benchmarks

Prospectus Regulation

Prospectuses and related documents submitted by the National Competent Authorities – Search based on the documents characteristics

Prospectuses and related documents submitted by the National Competent Authorities – Search based on the securities characteristics

Corporate reporting (Transparency Directive)

Hyperlinks to national databases (Officially Appointed Mechanisms, or "OAMs") containing regulated information disclosed by issuers having shares admitted for trading on regulated markets

Supervision (Credit rating agencies (CRA) Regulation, EMIR and SFTR)

List of registered and certified CRAs

Statistics on the rating activity and the rating performance (including default rates and transition matrices) of all registered or certified CRAs

List of registered TRs under EMIR

Registered trade repositories (TR-SFTR)

List of registered TRs under SFTR

European Rating Platform (ERP)

Individual credit ratings and rating outlooks of all registered and certified CRAs plus rating history details from 1 July 2015 onwards, press releases accompanying rating issuances and research reports for sovereign ratings.

Investment management (AIFMD, UCITS Directive, MMFR, EuVECA and EuSEF Regulation, ELTIF Regulation)

Register of authorised Alternative Investment Fund Managers (AIFMs)

Alternative Investment Funds (AIFs) exposures to commercial real estate

​2018

Data on AIFs exposures to commercial real estate in response to the ESRB Recommendation on closing real estate data gaps (ESRB/2016/14)

Register of authorised Money Market Funds (MMFs)

Categories of bonds referred to Article 52(4) of UCITS Directive, together with categories of issuers of those instruments

Undertakings for collective investment in transferable securities (UCITS) management companies

Register of UCITS management companies authorised by the NCAs

Database listing all managers of qualifying venture capital funds with the qualifying venture capital funds that they market

Databases of all managers of qualifying social entrepreneurship funds with the qualifying social entrepreneurship funds that they market

ELTIF

Register of authorised European long- term investment funds (ELTIFs)

Financial Instruments (MiFID II, MiFID II implementing Regulation, OMNIBUS Directive)

Annual transparency calculations for non-equity instruments as per (CDR) 2017/583 (RTS 2)
Commodity Derivatives Position Reporting (MiFID II art 58)
Database of weekly commitment of trader reports showing the aggregate positions held in commodity derivatives, emission allowances or derivatives thereof traded on a trading venue

Contact points of national supervisory authorities for communication in the MiFID II framework on investor protection and intermediaries topics

Data for the systematic internaliser calculations
Total number of transactions and total volume for the systemic internaliser calculations as per Commission Delegated Regulation (EU) 2017/565
Data for the non-equity consolidated tape providers calculations
Total number of transactions and total volume of transactions for the non-equity consolidated tape providers calculations as per Commission Delegated Regulation (EU) 2017/571
Database of instruments reference data collected under MAR Art.4 and MiFIR Art.27

Database of equity and non-equity transparency calculation results

Double volume cap mechanism data

Data on equity double volume cap calculations as established under MiFIR Article 5

MiFID investment firms
List of investment firms authorised by the NCAs including information on their authorised services and activities and on published sanctions relating to these firms that may have been imposed by the NCAs
List of critical or significant commodity derivatives and commodity derivatives with a MiFID II position limit
MiFID II/MiFIR TV/SI/DRSP
Database of

MiFID2/MiFIR Trading venues/Systematic internalisers/Data Reporting Service providers

Register for trading obligation
List of derivative contracts that are subject to the trading obligation under the Markets in Financial Instruments Regulation (MiFIR).

Suspensions and removals of financial instruments from trading (Art. 32 and 52 MIFID II​)

Register on suspensions and removals of financial instruments from trading, according to articles 32 and 52 of Directive 2014/65/EU (MIFID II).

List of references or hyperlinks to the public registers of tied agents

Trading venues exempt from open access provisions (Article 36(5) MiFIR)
List of trading venues for which a temporary exemption from the open access provisions under Article 36(5) of the Markets in Financial Instruments Regulation (MiFIR) exists
Trading venues and CCPs exempt from open access provisions (Article 54(2) MiFIR)
List of trading venues and CCPs for which a temporary exemption from the open access provisions under Article 54(2) of the Markets in Financial Instruments Regulation (MiFIR) exists

Third-country trading venues for the purpose of transparency under MiFIR

Opinion determining third-country trading venues for the purpose of transparency under MiFIR

Third-country trading venues for the purpose of position limits under MiFID II

Opinion determining third-country trading venues for the purpose of position limits under MiFID II

Short Selling (Regulation on short selling and certain aspects of credit default swaps)

Administrative measures and sanctions applicable in Member States to infringements of the Short Selling Regulation (SSR)

List of existing penalties and administrative measures applicable to infringements of the SSR in the Member States

List of exempted shares (having their principle trading venue located in a third country)

Market makers and authorised primary dealers who are using the exemption under the SSR

List of market makers and authorised primary dealers who are using the exemption under the SSR

National websites explaining the procedures for notifications of net short positions

List of hyperlinks to the websites containing the information about the national notifying procedures and the templates to use

National websites where net short positions in shares are disclosed

List of hyperlinks to the websites operated or supervised by the NCAs publishing net short position in shares

Net short position notification thresholds for sovereign issuers

List of the thresholds applicable to the sovereign issuers for the purpose of the notification to the NCAs of significant net short position in sovereign debt

Post-trading (EMIR, Settlement Finality Directive, CSDR)

European Central Counterparties (CCPs) authorised to offer services and activities in the Union

List of CCPs authorised in the EU

List of third-country CCPs recognised to offer services and activities in the Union

List of third-country CCPs recognised in the EU

Register listing classes of OTC derivatives that CCPs are authorised to clear

CSD Register
List of Central Securities Depositories (CSDs) authorised or recognised under CSDR

Key relevant provisions of the corporate or similar law of a Member State, under which securities are constituted

Compilation of key relevant provisions of national corporate or similar law, under which securities are constituted

List of designated payment and securities settlement systems

List of pension scheme arrangements exempted from the clearing obligation

List of third-country markets considered as equivalent to a regulated market in the Union under EMIR

List of third country markets declared as equivalent for the purposes of the definition of OTC derivatives under EMIR
Trading Venues with the Highest Turnover for Bonds
Trading Venues with the Highest Turnover for Bonds - for CSDR Cash Penalties Calculation

Other

Compilation of sanctions applied and published in Member States under CSDR, EMIR, MAD, MAR, MiFID, SFTR, UCITS

Persons Discharging Managerial Responsibilities

List of national competent authorities that have increased the thresholds for the notification of transactions of persons discharging managerial responsibilities and closely associated persons

Enforcement actions
Overview of enforcement actions for Credit Rating Agencies and Trade Repositories
STS securitisations notifications
List of all securitisations that comply with the 'Simple, Transparent, and Standardised' (STS) criteria set out in the Securitisation Regulation (Regulation (EU) 2017/2402)

Other non-regulatory information

Completeness indicators
Data completeness indicators for trading venues detailing the delivery of double volume cap (DVC) and bond liquidity data
Calendar MiFID II/ MiFIR Transparency publications

Scheduled publication dates for data relevant for MIFID II / MiFIR transparency and systematic internalisers regime

Calendar MiFID II/ MiFIR data collections
Scheduled publication dates for data collections relevant for MIFID II / MiFIR
Obsolete

Obsolete registers and data under MiFID I, superseded by the new data and registers under MiFID II, are available to users upon request.

Market participants, regulators and general public having an interest in MiFID I data may write to Info.ESMA@esma.europa.eu